Bloom
Today we're launching Bloom v1.1, a major update that features a large amount of new story content, new collectables, new flowers, and more! This is available now on Catalog, or as a free update if you already own the game here on Itch.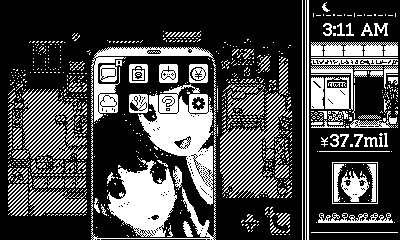 How do I patch my game?

If you already have Bloom installed, patching is easy. It will not affect your save file, as these are separate from the game files.
For web sideloading: simply upload the new zip file and your Playdate will automatically patch the game. If you sideloaded before February 2023, please refer to this page: https://help.play.date/games/sideloading/#duplicate-games
For USB sideloading: overwrite the old .pdx folder with the new .pdx folder.

If you are just now installing Bloom for the first time, whether on Itch or Catalog, there is nothing you need to do!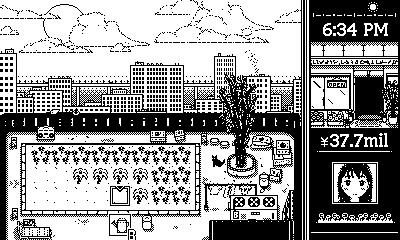 Full Changelog

New stuff
Brand new story and characters unlocked after completing the main game
New "Chill Mode" to listen to the soundtrack (plus unused tracks!)
New flowers and more collectable items
Unlockable phone wallpapers as you play
Added and improved background animations
Added new enemy to Hoshiko minigame, rebalanced scoring
Added new rent payment
Minor tweaks/fixes
Added ability to replay gacha sound effects
Added high score target to Hoshiko minigame
Minor character design changes
Minor UI tweaks
Minor text fixes
Fixed glitch involving random flower growth
Fixed glitch where the game would stutter on a new day
Catalog page: https://play.date/games/bloom/
Files
Bloom-v1.1.0.pdx.zip
58 MB
Mar 07, 2023